The use of technology, on smartphones, tablets, mobile devices… is nowadays common in all sectors of society. The touch function and its interfaces are familiar to most potential customers in all types of businesses. This fact makes the use of touch technology increasingly common in a multitude of corporate events. The experiences offered by brands through the use of touch technology are developed through large touch interactives. Such as those offered by our company SB Service for fairs, congresses, halls, exhibitions… Here are the main features of our large format tactile interactives.
Large-format tactile interactive displays for hire
Indoor tactile totems
The most requested totem for corporate events are the indoor tactile totems. They are large format tactile interactives with a large format and elegant structure. These features attract the attention of those present. Getting a greater number of attendees to interact with your information. This will increase the chances of converting them into new customers.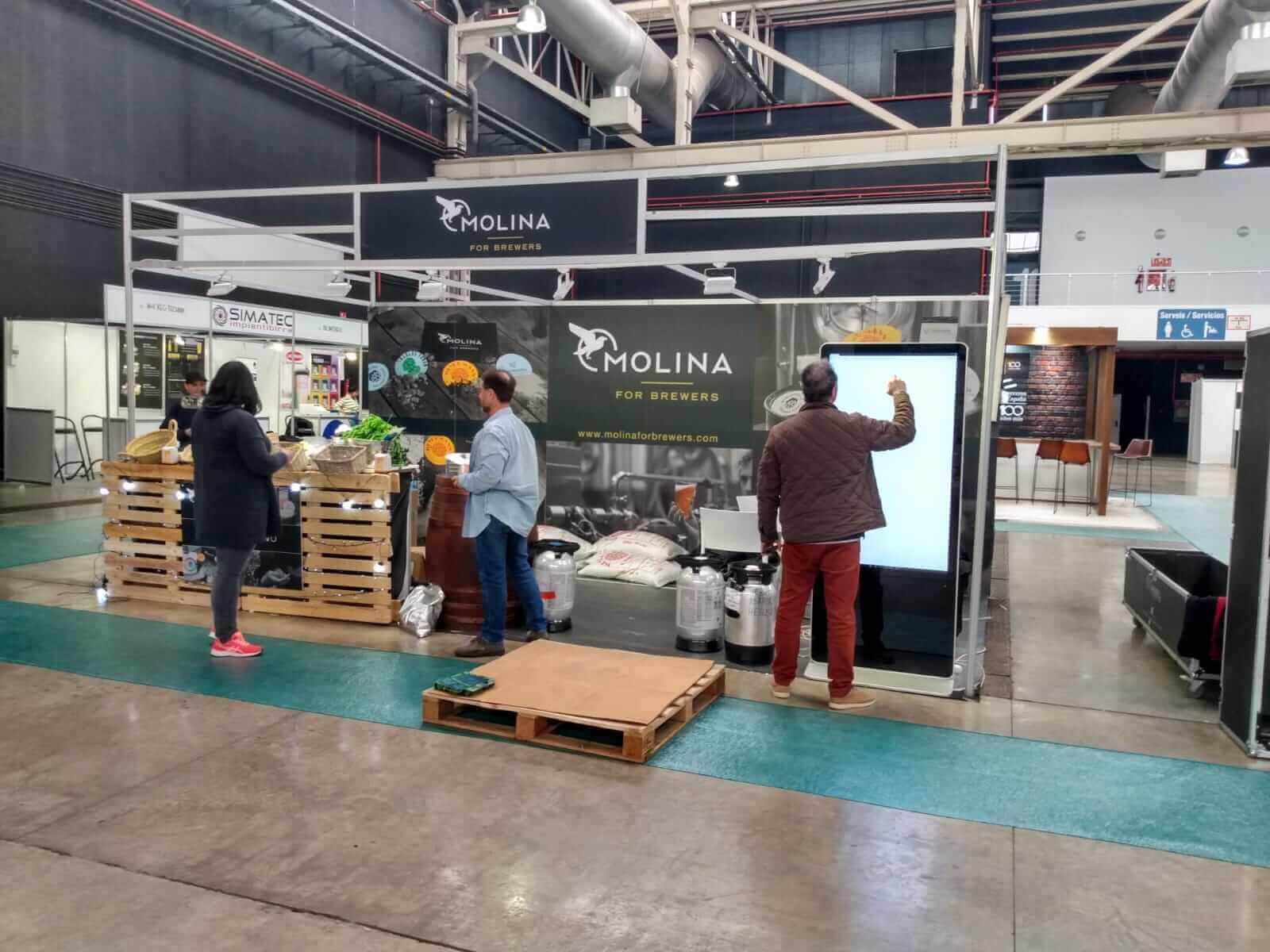 Touch rotating totems
Touch rotating totems have the same features as indoor touch totems. But, they have a rotating touch screen. Allowing your brand to display information vertically or horizontally. Offering a versatility that some types of interactive touch content need.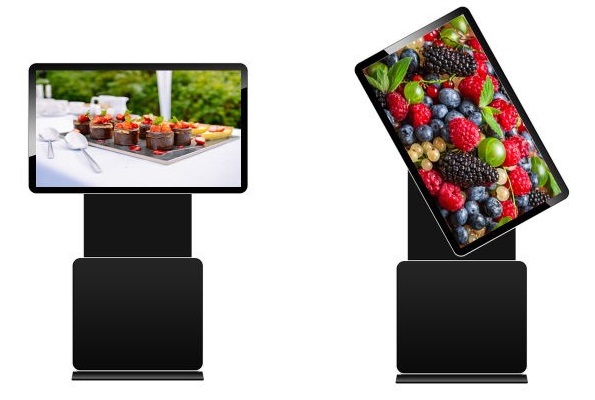 Outdoor Totems
Outdoor tactile totems are large format tactile interactive totems that are IP65 rated. This protection rating allows for outdoor use. They can withstand all kinds of weather conditions. Like sun, wind, cold, rain, wind… Without having to be stored at any time.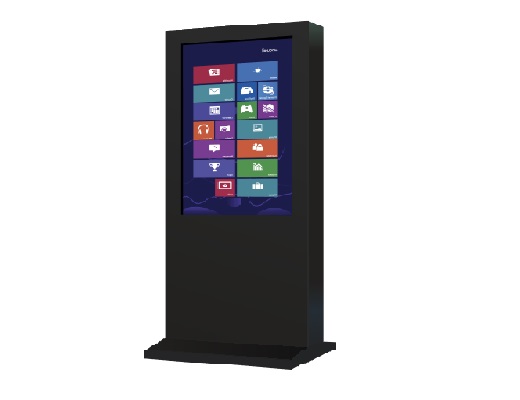 Tactile kiosks
Tactile kiosks, due to their ergonomic shape, are one of the most popular tactile devices for large events. Their shape allows users to interact with their information on a screen placed at the right height.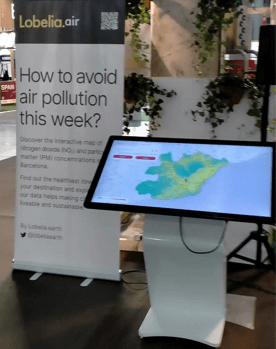 Touch screens
Touch screens are the most versatile touch elements. They can be installed in any space thanks to the wall brackets and stands with wheels. Being one of the most used touch devices thanks to this versatility.
Touch Smartphone
Within the wide catalogue of tactile interactives for rent, the devices in the form of large-format tactile smartphones stand out. They offer a unique experience to those present. Since its smartphone shape combined with its touch screen allows to offer an experience similar to a normal smartphone but with a large format screen.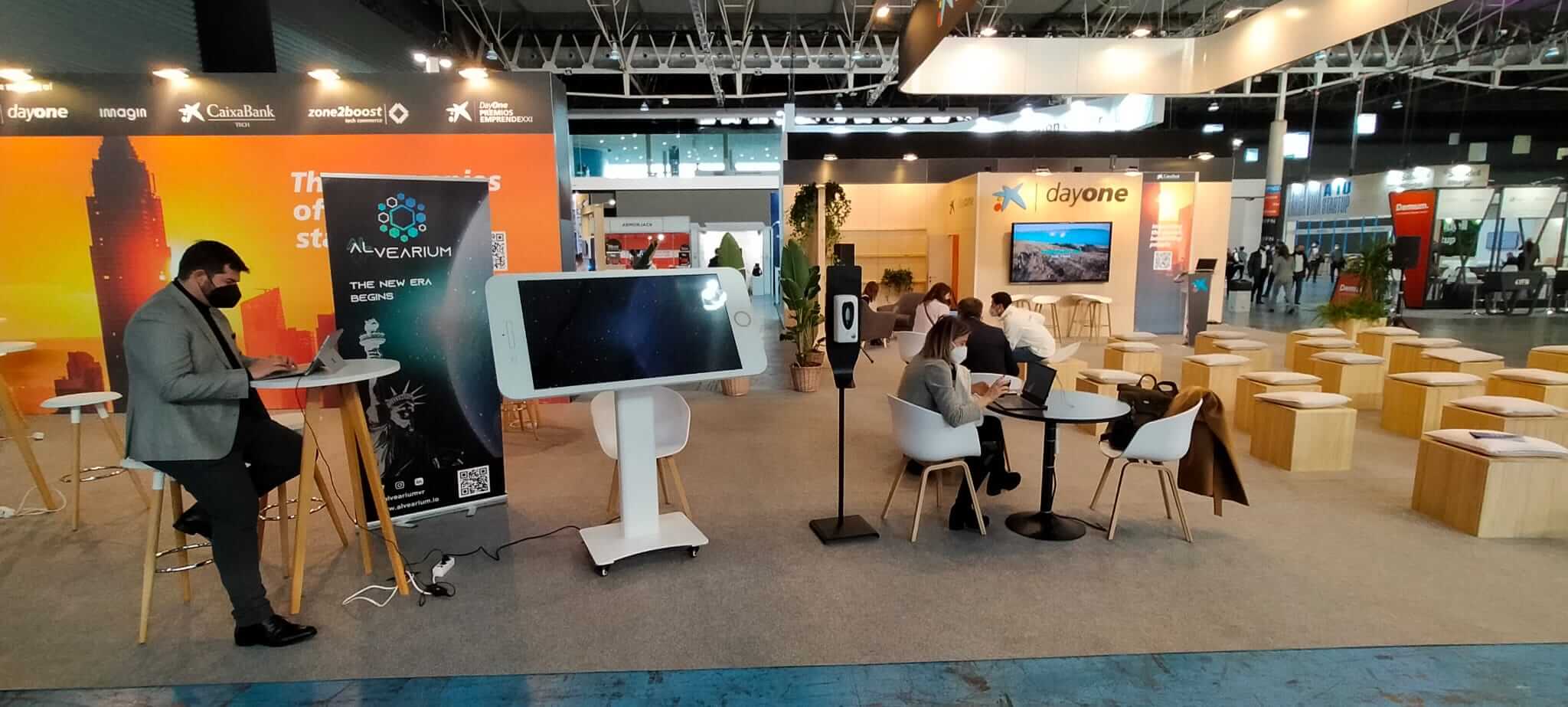 Customised touch interactives
In addition to the large format touchscreen devices on display, we can develop customised touchscreen devices to meet the needs of each client and type of event. Such as the development of interactive touch tables. These are in great demand for use with children.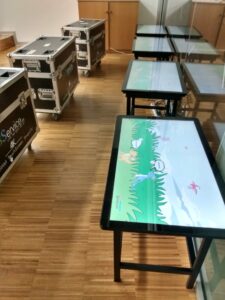 SB Service has a wide variety of interactive tactile and audiovisual for rent for all types of events. Such as fairs, exhibitions, congresses… Held throughout Spain and Europe. In cities such as Lyon, Barcelona, Berlin, Madrid, Valencia, Zaragoza, Bilbao, Mallorca, Milan, Bologna… in addition to the tactile devices on display, we have LED screens, video walls, square truss structures, round truss structures and televisions.
If you want to have a different information system for your event, do not hesitate to contact us, we will inform you of our rates and services, without obligation. Follow us on Instagram, to see our audiovisual and tactile interactive montages.
Web positioning developed by PosicionandoT.