During the month of April we have returned to pre- pandemic normality in its entirety. With the development in person of all scheduled corporate events we have been able to participate in them with the rental of audiovisuals and large format tactile interactive. In the current post we expose the main set-ups developed for fairs, congresses, trade fairs, marketing campaigns… During the month of April.
Audiovisual and tactile interactive rentals for the month of April
Barcelona
Alimentaria & Hostelco 2022 from 4 to 7 April
Led curved screen 6 x 5 m
2 televisions 32″, television 43″, 8 televisions 50″, television 55″, television 65″, television 75″, 2 televisions 80″, television 85″.
Truss structure 29 x 29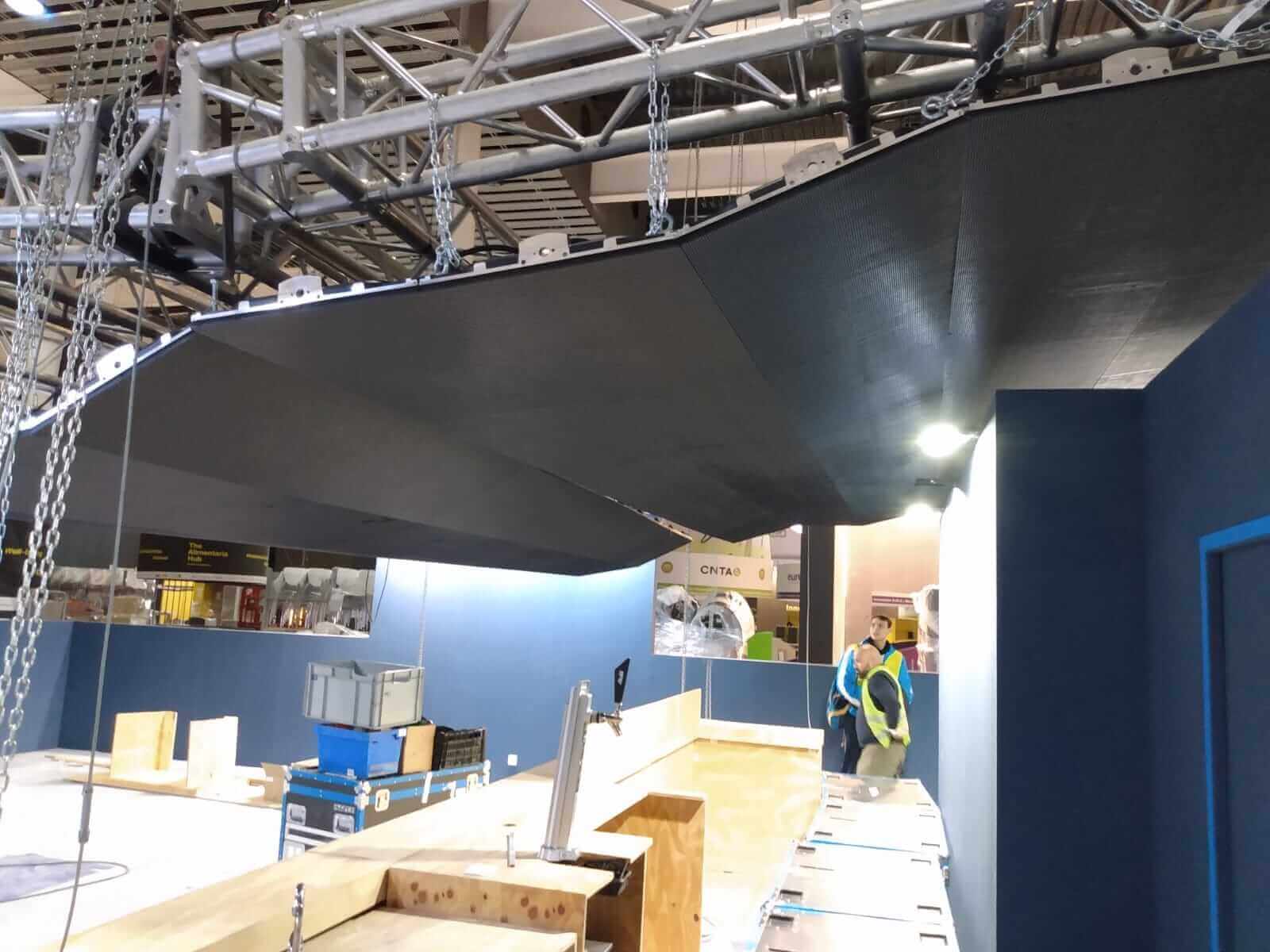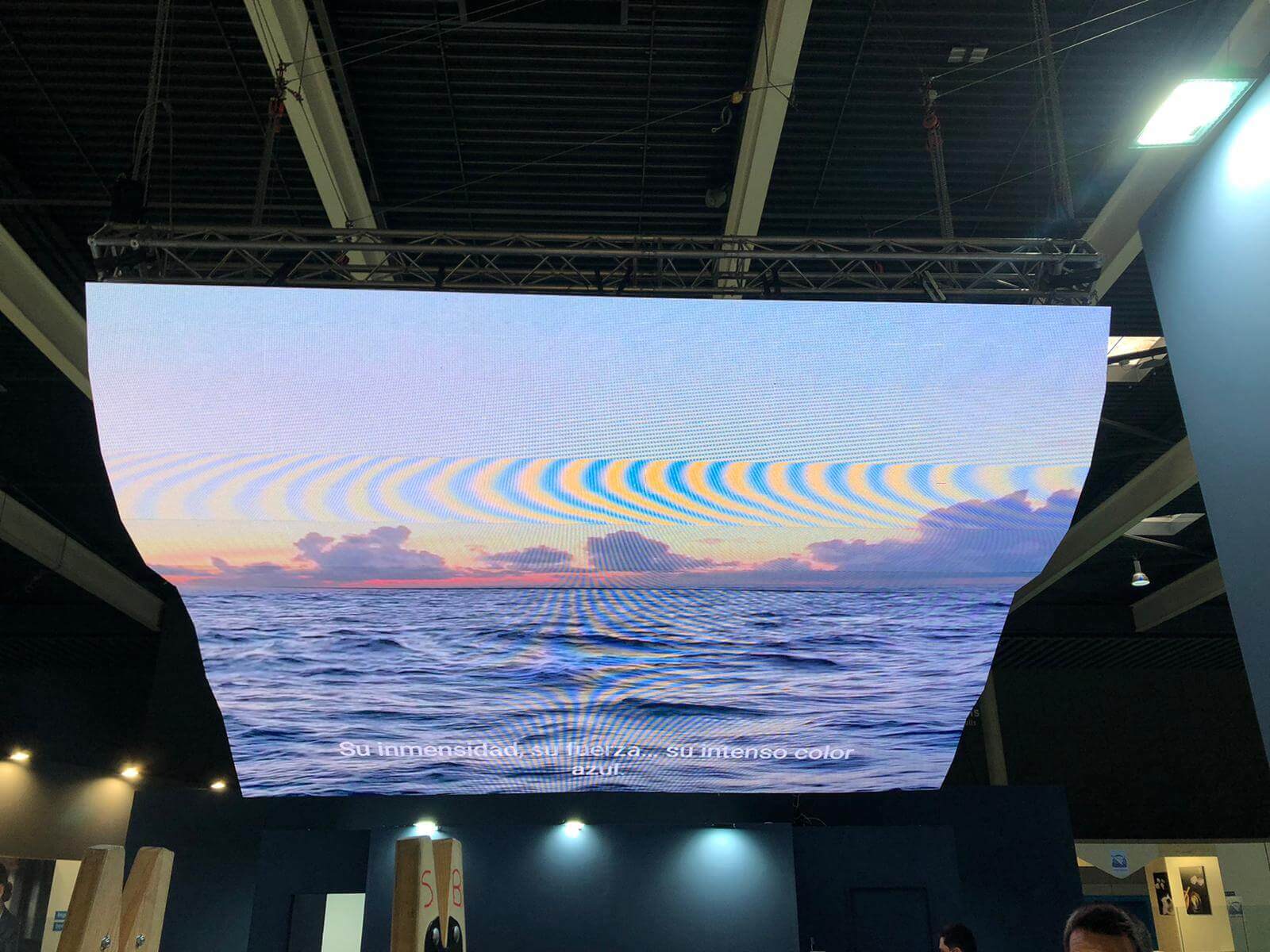 Seafood 2022 from April 26th to 28th
For the Seafood 2022, the world's largest seafood trade fair, we realised various set-ups for different stands. Our customers placed their trust in us by renting us:
49″ touch totem
49″ touch kiosk
Touch table 55″
Touch kiosk 43″
55″ touch kiosk
50″ TV, 3 x 55″ TV, 65″ TV
2 LED screens 4.5 x 2.5 m
Truss structure 4 x 2.5 m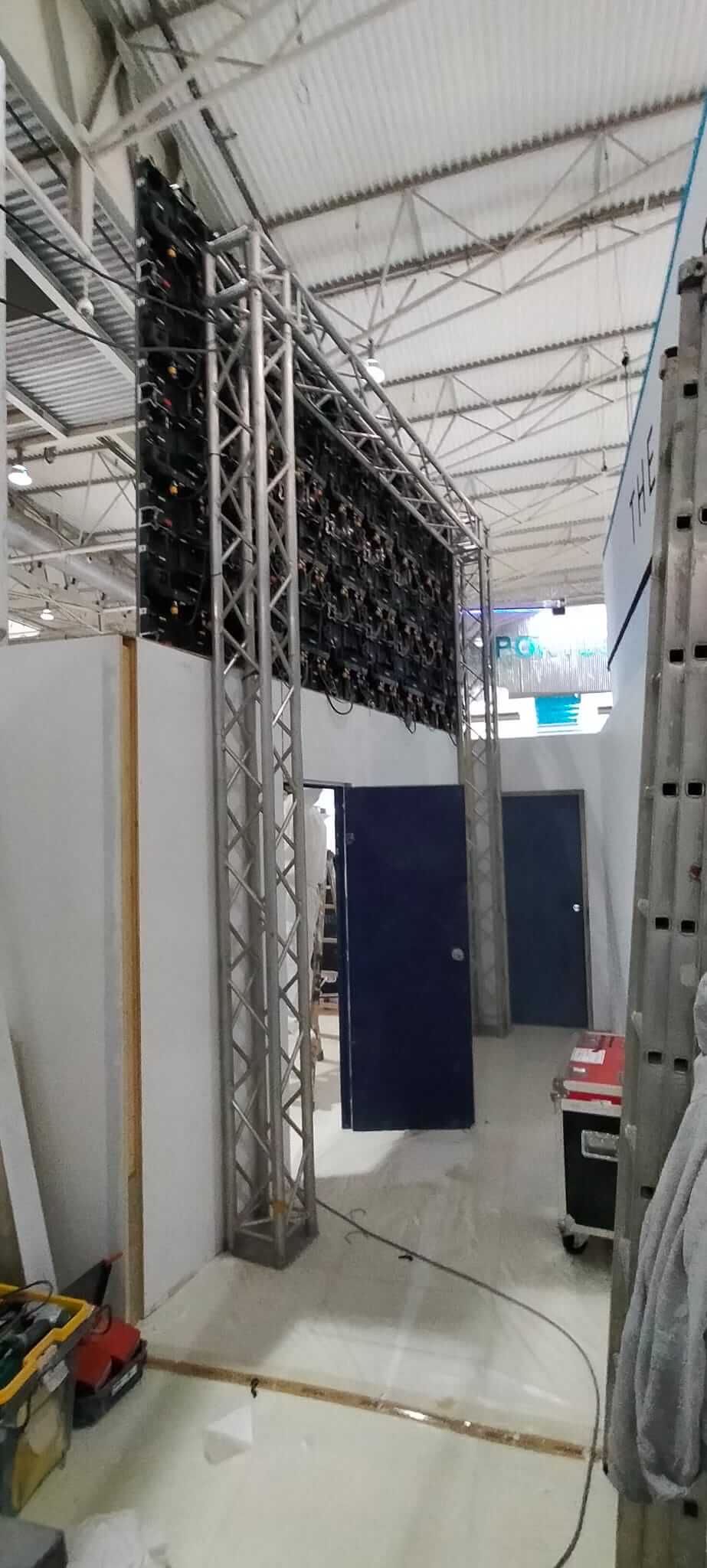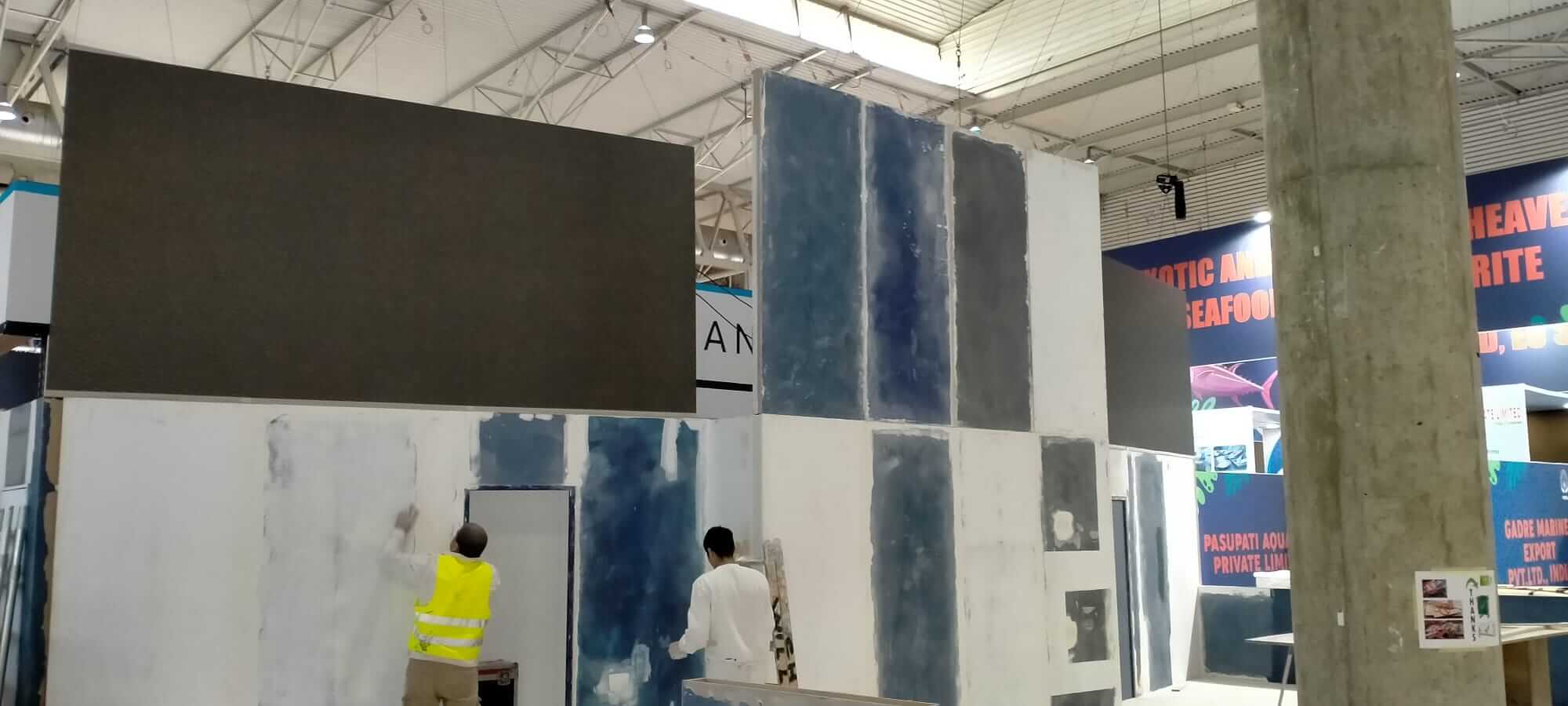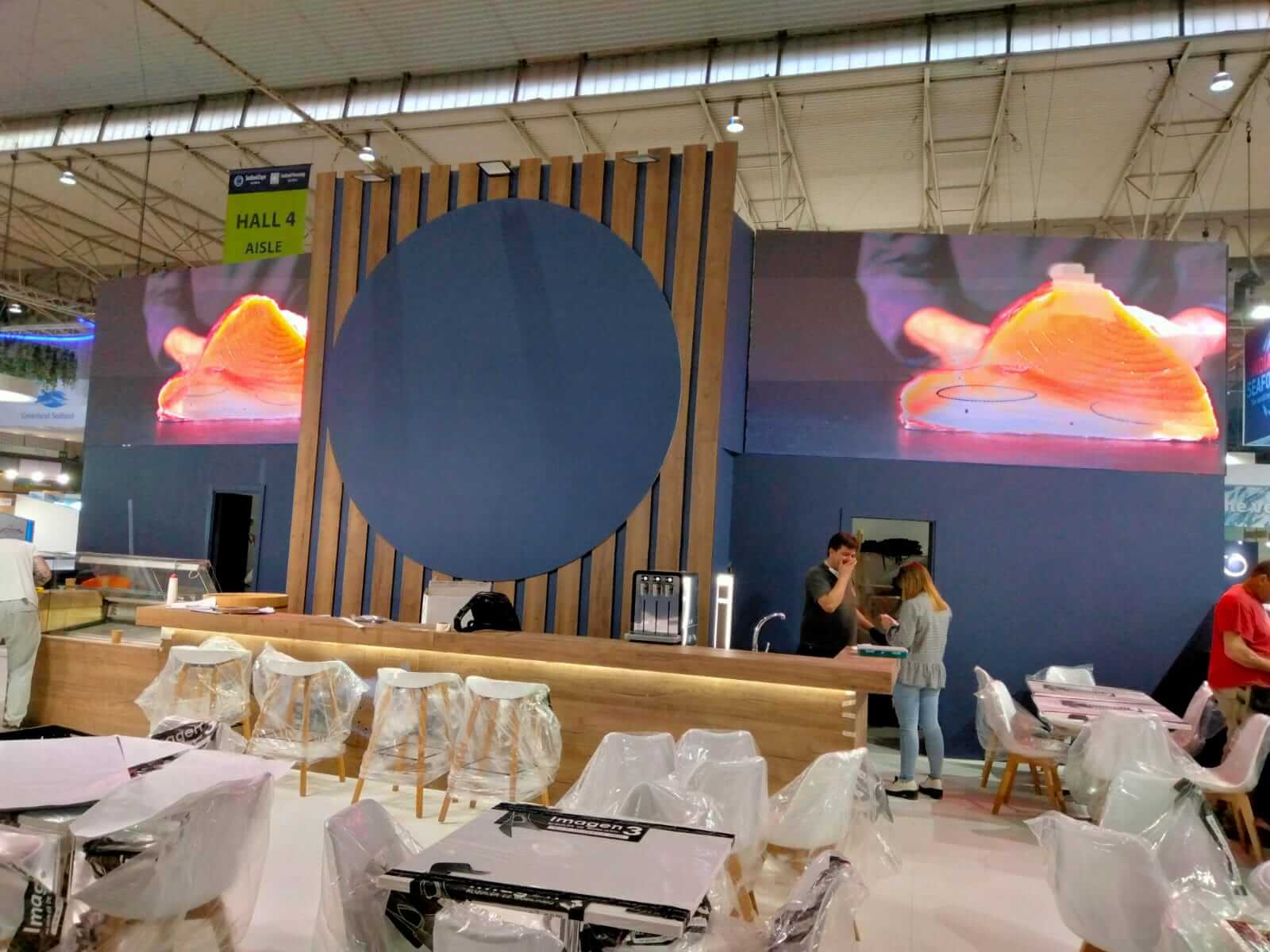 UPC Barcelona from 27 to 30 April
Free:
Innbrew event from 31 March to 2 April in La Farga
Madrid
Vive la Moto
LED screen 4 x 2 m
LED screen 4 x 2.5 m
2 interactive in the form of touch smartphones
8 televisions 50″, 2 televisions 55″, TV 60″, 2 televisions 65″, 2 televisions 75″.
Motortec IFEMA
Digital touch kiosk 49″
43″ touch kiosk
Rebuild:
Free:
Bilbao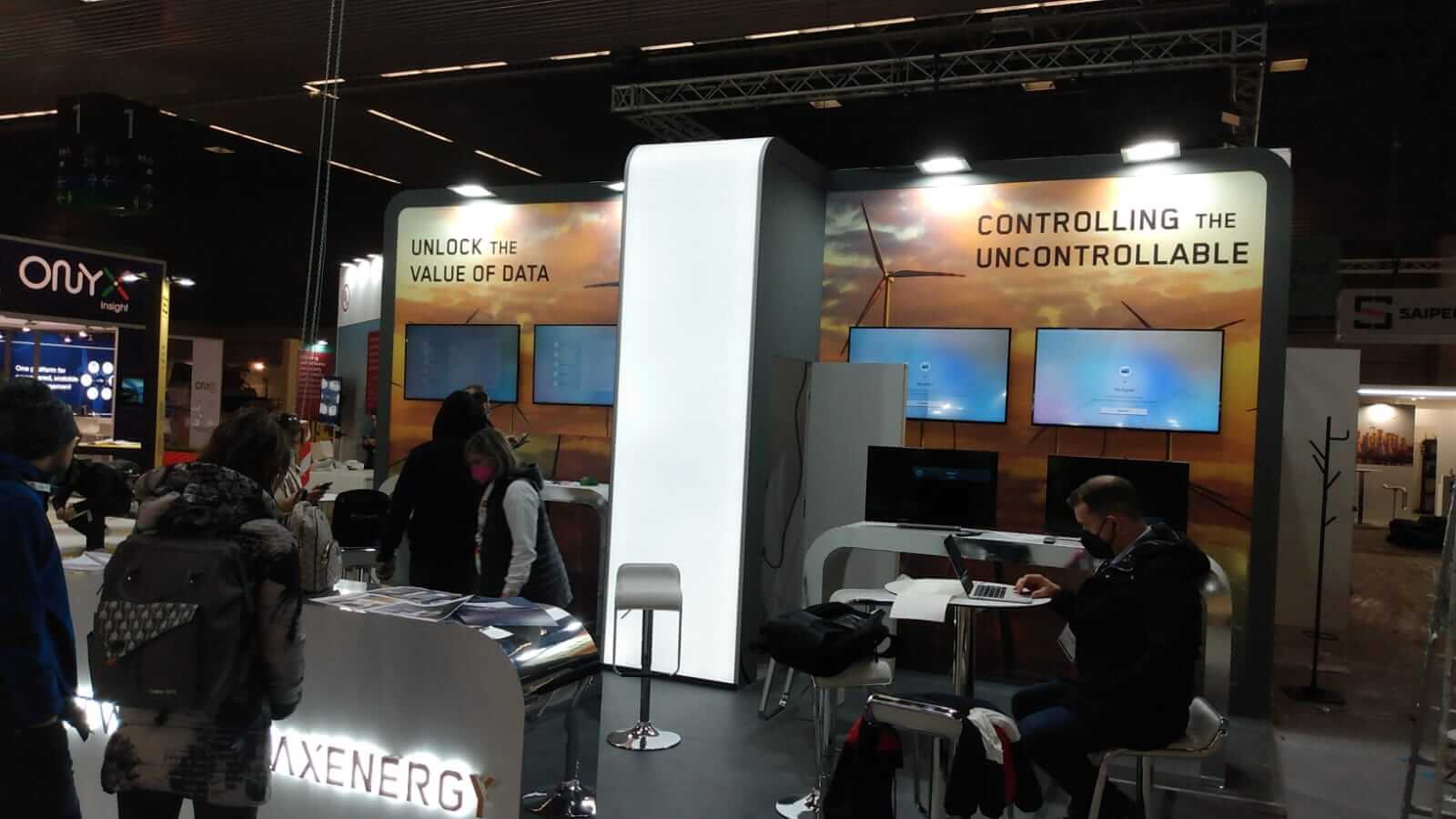 Thanks to the presence of our audiovisual and interactive touch screens, our clients were able to get their information to a larger number of attendees. As we have observed in the current post, this past month of April, was a month of great work for our company. Participating with the rental of audiovisual and tactile devices in many events and marketing campaigns. In addition to these great assemblies, we have made other rentals of tactile and free audiovisual material for other clients. Visit the post, Curved led screen assembly for Alimentaria & Hostelco 2022, to see one of the most eye-catching set-ups of this April for Alimentaria 2022.
Specialists in the rental of tactile interactive and audiovisual
SB Service as specialists in the rental of large format tactile interactives and audiovisuals, we offer our clients a wide range of products. Formed by video wall audiovisuals, televisions, led screens and truss structure. The tactile interactive section is made up of tactile totems, rotating totems, tactile outdoor totems, in the form of smartphones, tactile digital kiosks and tactile tables. If you would like to have any of these elements to make an impact at your events, do not hesitate to contact us. We will inform you of our services and rates, without obligation. Visit our Instagram and YouTube, to see our montages.
Web design developed by PosicionandoT.