SB Service has participated in the International Twirling Open "Trofeu Ciutat de L'Hospitalet". The championship was held from 21 to 22 May in the complex Esportiu L'hospitalet Nord, Barcelona. In the current post we want to show the assembly made with a big led screen for rent for this event held in l'Hospitalet, Barcelona.
Led screen for Twirling championship
On this occasion we developed a large 4.5 x 2.5 m LED screen for rent in Barcelona. With which the organizers had the objective of broadcasting the event. And to ensure that the attendees could clearly observe what was happening on the court, promote the event and to show the prize-giving.
As specialists in the rental of LED screens, we took care of their transport, assembly and disassembly. We managed to create the giant screen that suited the needs of the organisers and types of events.
Characteristics of the rented LED screen
The 4.5 x 2.5 m LED screen rented for the event is characterised by a large format screen that offers a high quality image. We developed this LED display by joining 45 LED modules of 50 x 50 cm. In this way, we created a giant LED screen to get your information to all attendees. In the following images you can see the large LED screen for rent developed for the Twirling sporting event.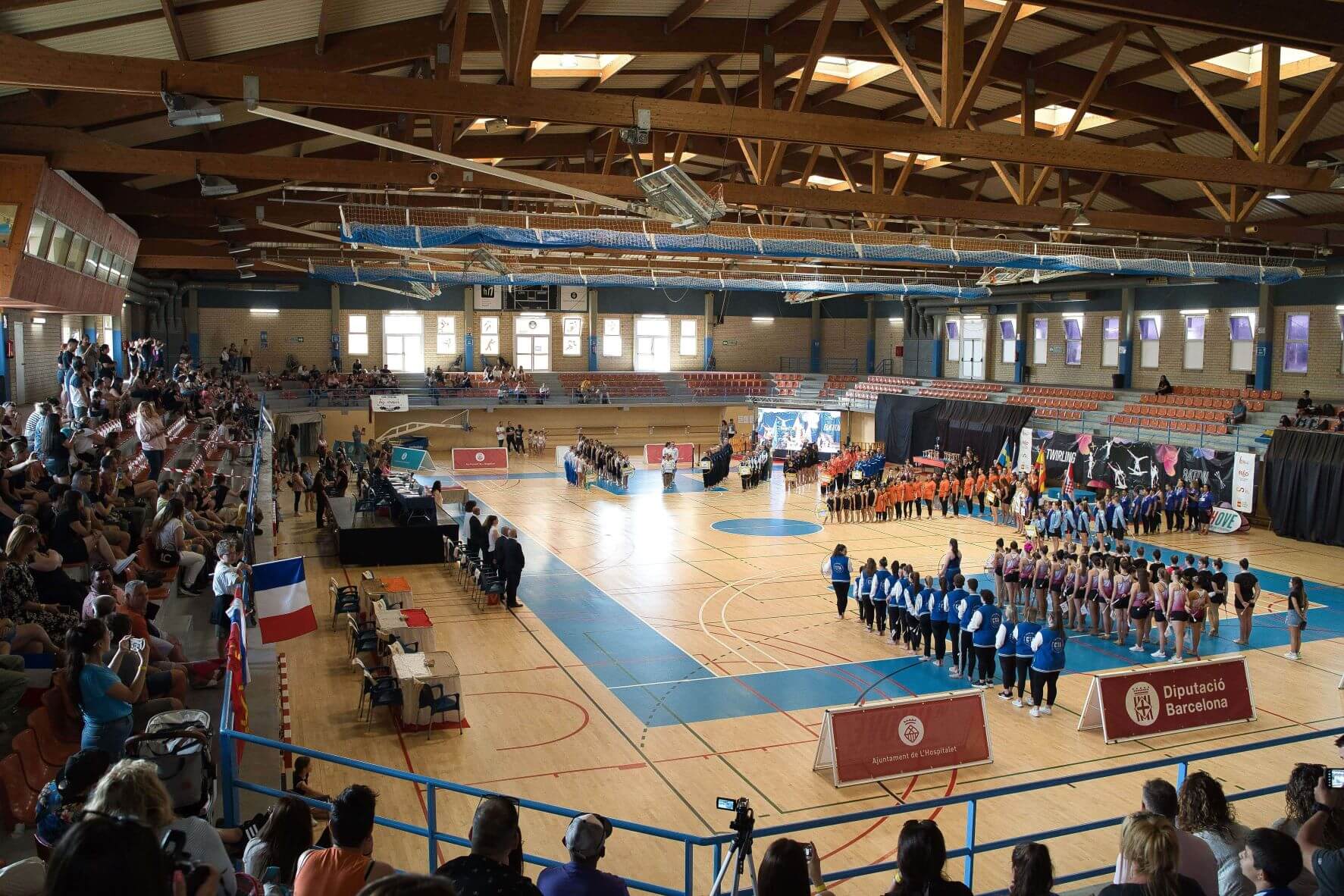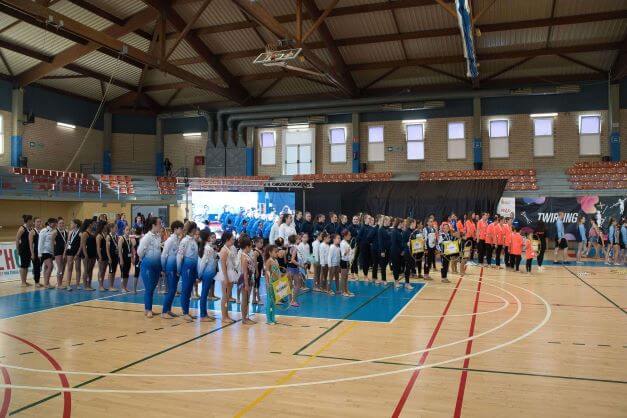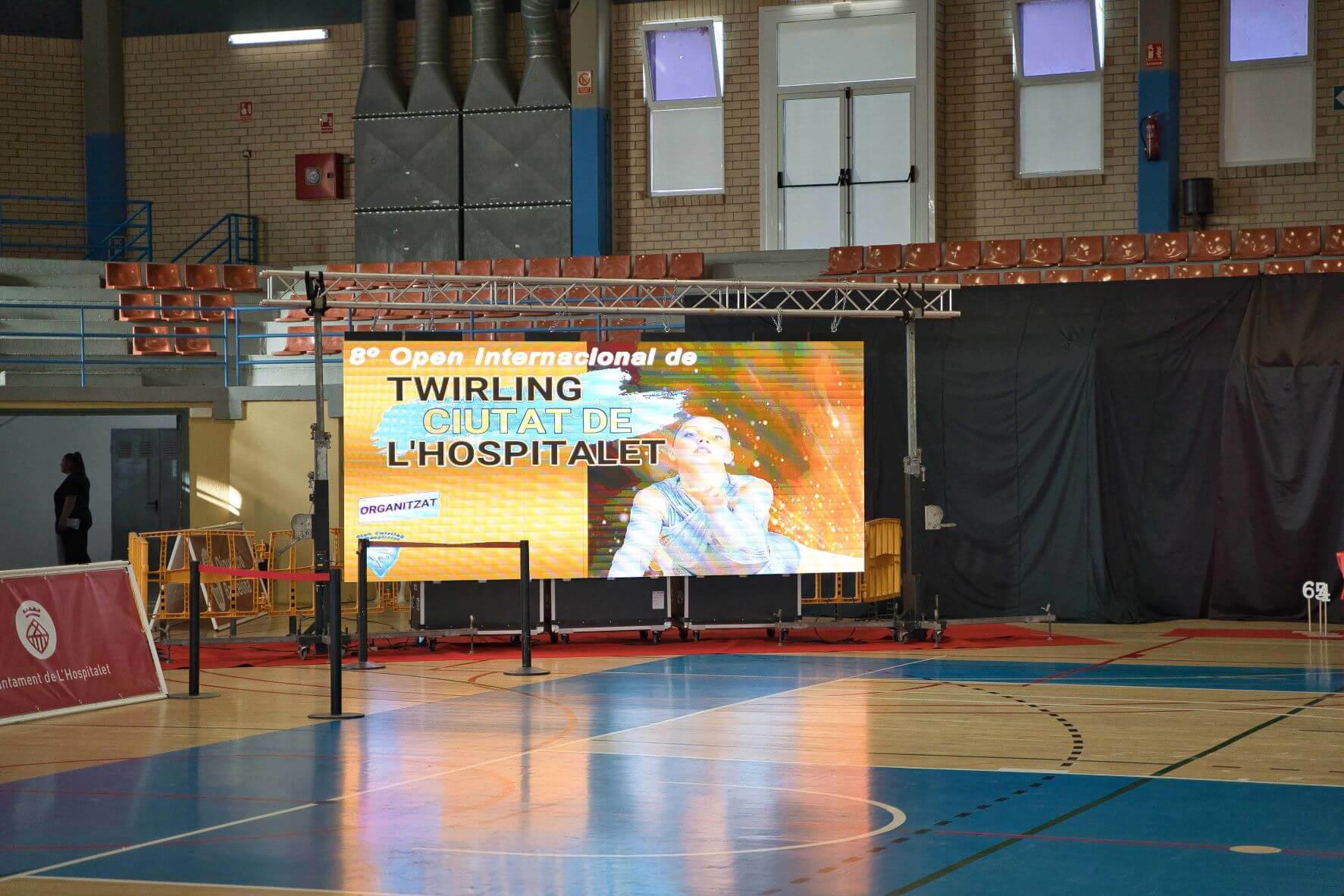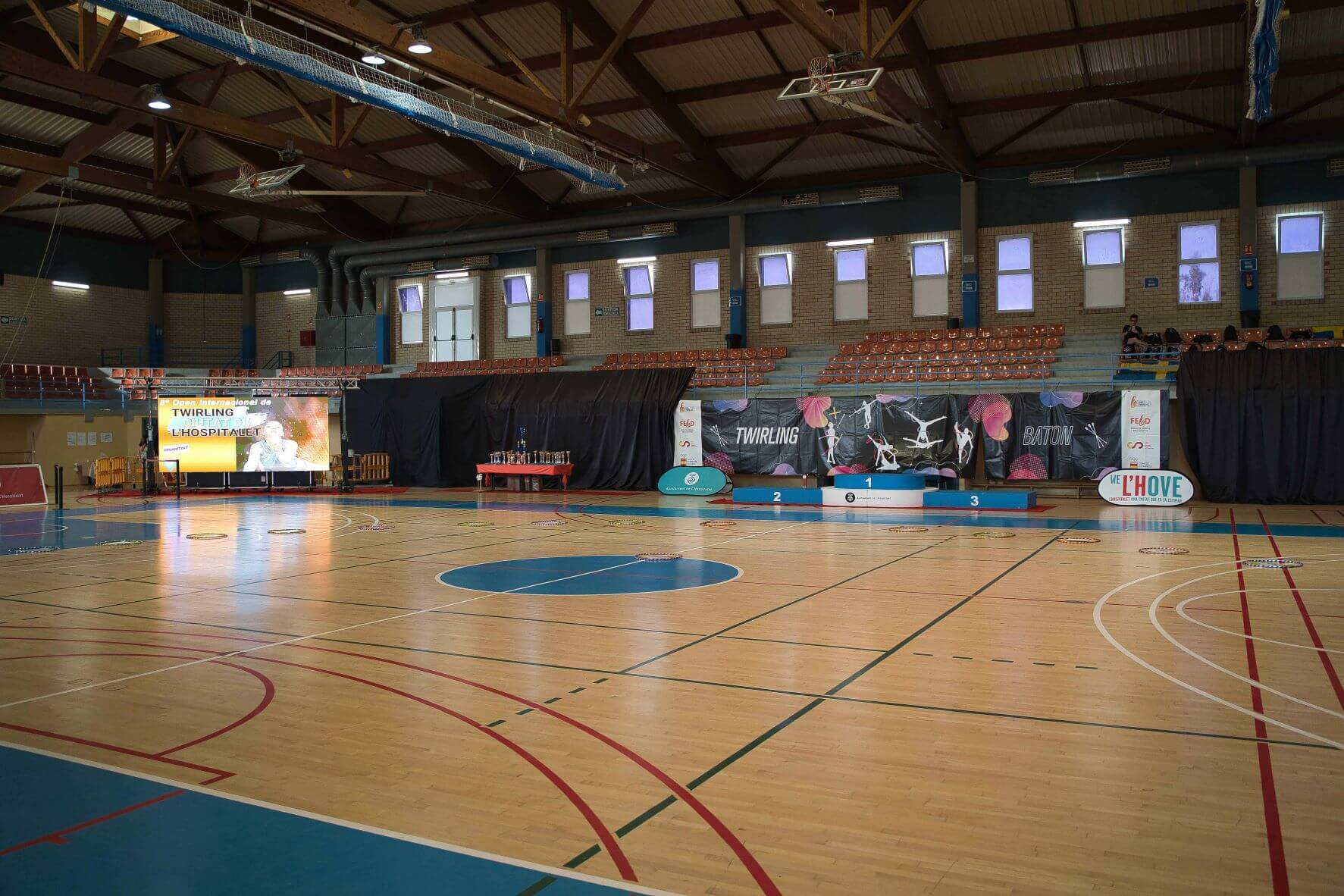 SB Service has a wide range of audiovisual and interactive touch screens for rent for events. Like fairs, congresses, shows, sports championships, company events, marketing campaigns… We have LED screens, truss structures, televisions, touch totems, touch screens, touch tables, outdoor touch totems, in the form of Smartphone… For events in Madrid, Barcelona, Zaragoza, Valencia, Lyon, Milan, Paris, Bilbao, Mallorca…
If you want to have eye-catching elements for your events, do not hesitate to contact us, we will inform you without obligation, of our rates and services. In our Instagram and Facebook you will be able to see some of our montages.
Web design developed by PosicionandoT.