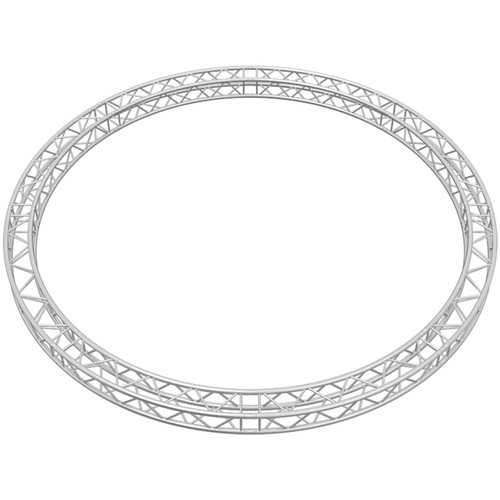 Hire of circular truss structures for stands, fairs, photocall and events in Barcelona and in the rest of the State and Europe.
Circular aluminum F34 truss in different diameters for photocall, arches for civil ceremonies. The circular truss with joining systems that allow us designs to install scenic fabrics, lighting, floral art, creative installations. Rental of circular structures for weddings and celebrations, social and cultural events and all kinds of shows.
It is indicated for use in indoor and outdoor applications, being the most common type of structure for use in discos, theaters, trade-fairs, events and many other ephemeral applications.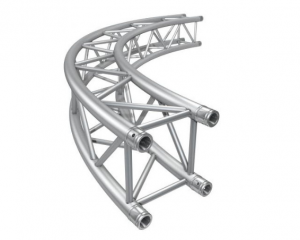 8 pieces are necessary to form a circle with an external diameter of 5,0m
Segment: 45º, 1/8 Circle
Distance from the tubes (outside): 29cm
Main tube diameter: 50mm
Thickness: 2mm
Workpiece dimensions: 1800 x 300 x 960 mm
Weight: 12kg
The circular truss has become the best visual support because it is a system of modules which are very comfortable to transport and easy to assemble. One of its advantages is that accessories such as spotlights, shelves can be placed … Without a doubt, the best solution to place advertisings, sound equipment, lightning, wood structures etc.
The only tool required for assembly is a hammer.
Transport, assembly and disassembly are included in all prices, price excl. Tax (Does not include rigging, motors or hoists).
Remember that this equipment can be rented with different formulas, being possible to obtain a 20% discount on the dry-hire rental formula. For more information, please feel free to contact us.